Technology, assemblies,
systems, installations
Security, trainings,
protected transports
Technology, assemblies, systems, installations.
Installations and servicing.
Electronic security and building automation systems
We specialise in the delivery, installation and technical assembly of technical security systems. We design, execute and integrate building automation. Our design and execution team guarantees a selection of the appropriate systems as well as their integration. We specialise in repairs and servicing systems and equipment throughout the country.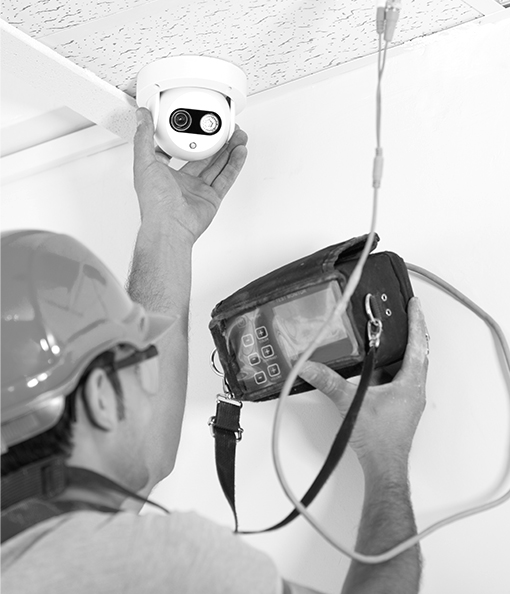 | CCTV Cameras | Alarms | Working Time | |Access control | IT networks | Fire Alarm Systems |Telephone Switchboards | Public Announcement Systems | Conference Rooms |
| Projectors | Cinema Rooms | Acoustic Chambers | Auto GPS and Fleet |